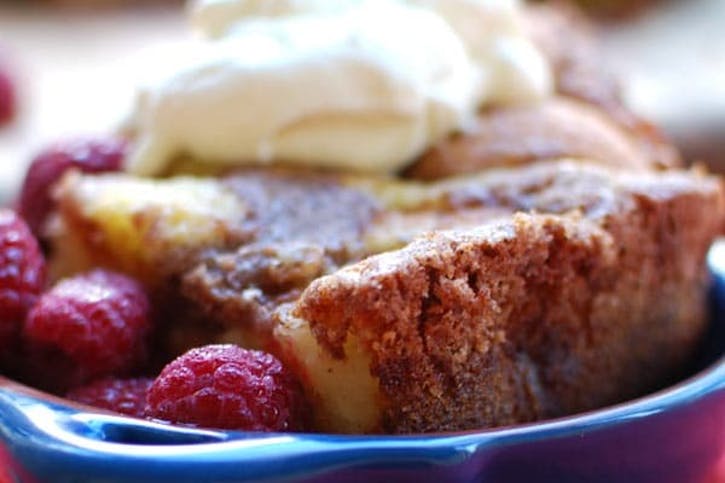 Back to All Recipes
APPLE TEA CAKE
Ingredients
4 medium red apples, peeled, cored and sliced

1 tablespoon lemon juice

2 teaspoons ground cinnamon

250 grams butter

250 grams caster sugar

250 grams self-raising flour

5 eggs

Icing sugar, to dust
Instructions
Place the apple slices in a bowl of water with the lemon juice. Set aside until needed.

In a bowl place the cinnamon and 50g each of the butter, sugar, and flour. Using your fingertips, rub the ingredients together until the mixture begins to resemble bread crumbs. Set aside until needed.

Set up your Q for indirect cooking with the trivet and convection tray in place. Preheat on high for 10 minutes.

Using an electric mixer, beat the remaining butter and sugar until pale and creamy. Add eggs, one at a time, and beat well after each addition. Using a large spoon, stir in the remaining flour and mix thoroughly.

Pour the mixture into the casserole dish and place the apples on top. Press down gently to secure them. Scatter the reserved crumb mixture evenly on top of the apples.

Once the Q is preheated, turn to the roast setting. Place the casserole dish on the trivet. Cook for 45 to 50 minutes or until a skewer comes out clean when inserted into the centre of the cake.

Dust with icing sugar and serve.