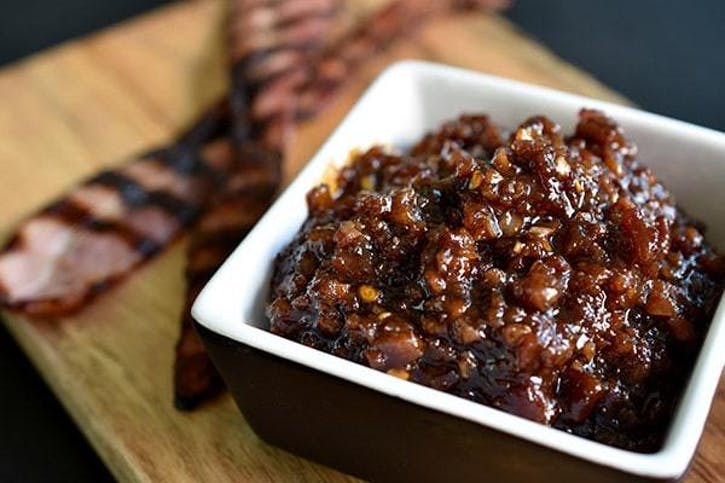 Back to All Recipes
BACON JAM
Ingredients
10 rashers smoked middle bacon, chopped

4 shallots, chopped

⅔ cup water

⅔ cup bourbon

⅔ cup brown sugar

¼ cup balsamic vinegar

2 teaspoons chilli flakes

2 teaspoons Tabasco sauce

2 teaspoons smoked paprika
Instructions
Set up your barbecue for direct cooking with a Weber Q Ware Small Casserole Dish. Please refer to your handbook for further instructions. Place your casserole dish on the barbecue (without lid) and preheat your barbecue for barbecuing.

Once the barbecue has preheated, adjust the burner control(s) to medium. Place the bacon and the shallots in the casserole dish and cook for 10 minutes, or until the shallots are cooked, stirring as required.

Into the casserole dish, add the remaining ingredients. Cook over a low heat for 25 to 30 minutes, or until the liquid has thickened. Remove from the heat and allow to cool completely. If desired, place in a food processor and blend into a chunky paste. Store in an air-tight container. Keep refrigerated for up to four days.