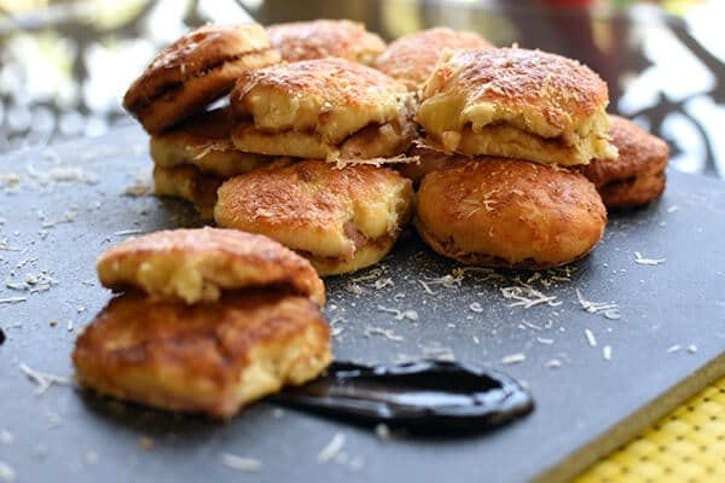 Back to All Recipes
CHEESY VEGEMITE SCONES
Ingredients
3 cups self-raising flour

1 cup cream

1 cup lemonade

150 grams shredded ham

2 tablespoons Vegemite

1 tablespoon butter

1 egg, lightly beaten

⅓ cup grated Parmesan cheese
Instructions
Preheat your barbecue for 10 minutes for indirect cooking. For a Weber Q, ensure you use a convection tray and trivet.

Sift the flour into a large bowl. Make a well in the centre and add the cream, lemonade, and ham. Using a large spoon, stir until the mixture is just coming together.

Turn out onto a floured surface and knead until just smooth. Cut the mixture in half. Roll each ball of dough flat and about 1cm thick.

Place the Vegemite and butter in a small microwave-safe bowl. Microwave until just melted. Stir until well combined.

Using a pastry brush, brush the surface of one of the rolled out scone doughs with the Vegemite mixture, making sure the whole surface is well covered. Place the other rolled out dough on top and gently press down. Using a scone cutter, cut rounds out of the scone dough. Place the scones on a baking tray lined with baking paper. Have the scones close enough to each other so they are just touching. Brush the scones with the beaten egg. Sprinkle the Parmesan on top.

Set the control knobs of your barbecue to the roast setting (refer to your supplied handbook for this setting). Bake the scones until golden and cooked through, 12 to 15 minutes.