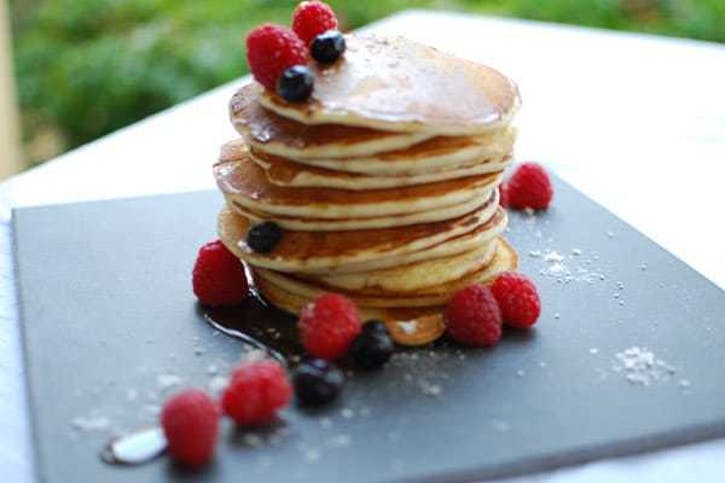 Back to All Recipes
CLASSIC PANCAKES
Ingredients
500 millilitres milk

1 egg

2 teaspoons vanilla extra

2 cups self-raising flour

¼ teaspoon bicarbonate of soda

⅓ cup caster sugar

25 grams butter, melted
Instructions
Preheat the barbecue, with the hotplate in, for direct cooking. While the barbecue is preheating, whisk the milk, egg, and vanilla in a jug until just combined.

In a separate bowl mix the flour, bicarbonate of soda, and sugar. Make a well in the centre of the dry mixture and add the milk mixture and melted butter. Whisk until well combined.

Once the barbecue is preheated, turn all burners to medium. Melt a little extra butter on the hotplate to grease. For each pancake, spoon a ladle of the mixture onto the hotplate. Make sure a gap is left between each pancake. Close the lid and cook the pancakes for 1 to 2 minutes. Open the lid and flip the pancakes. Cook for a further minute.