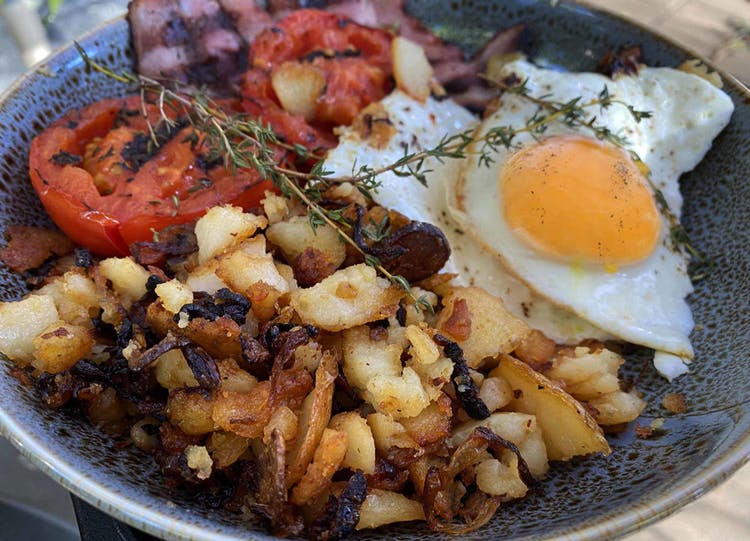 Back to All Recipes
CRISPY BREAKFAST POTATO HASH
Do you have any leftover potato? boiled? roasted? insides from loaded potato skins? For the ultimate breakfast side dish, fry it on your barbecue until it turns golden, crispy and deliciously crunchy.
Ingredients
3 tablespoons olive oil, divided

½ brown onion, sliced

1 garlic clove, sliced

1½ cup leftover potato, roughly chopped

Sea salt, to taste

Freshly ground black pepper, to taste

4 sprigs of thyme (optional)
Instructions
Prepare your barbecue with a Weber Ware Frying Pan for direct cooking over medium-high heat (200°C to 260°C).

Once the barbecue has preheated, add 1 tablespoon of olive oil and the onion. Close the lid and sauté over direct medium-high heat for 3 minutes, or until softened. Add the garlic and continue to cook for a further minute.

Add the remaining olive oil, potatoes and season. Squash the potatoes slightly with a silicone spatula. Cook over direct medium-high heat for 15 minutes, turning and squashing the potato as needed.

Once the potato has started to golden and turn crispy, add the thyme sprigs. Keep cooking for a further 5 minutes, or until the potatoes are cooked to your liking.

Serve immediately.