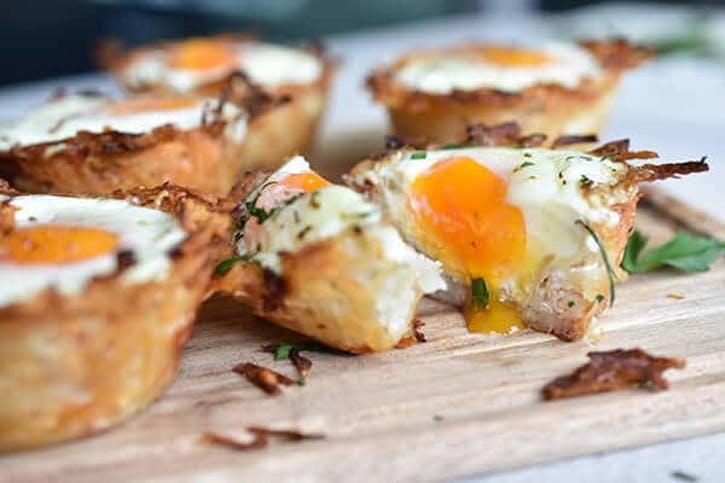 Back to All Recipes
FULL-AS-A-GOOG HASH BROWNS
Ingredients
5 potatoes, peeled

5 slices pancetta, roughly chopped

½ cup grated Parmesan cheese

Salt

Pepper

Cooking oil spray

9 eggs
Instructions
Set up your barbecue for indirect cooking. Please refer to your handbook for further instructions. Preheat your barbecue for roasting.

Grate the potato, squeeze out any excess juice. Place into a bowl with the pancetta and Parmesan. Season with salt and pepper.

Generously spray 9 holes in a 12-hole muffin tin with cooking oil spray. Press 3 to 4 tablespoons of the potato mixture into the cases, leaving an indent in the centre for the eggs. Spray the edges of the potato mixture with cooking oil spray.

Once the barbecue is preheated, make adjustments to the burner control(s) if required. Place the potato cups on and cook until the potato is golden brown and cooked through, 15 to 20 minutes. Remove from the barbecue and allow to cool for 5 minutes. Leave the barbecue on the roasting setting.

Crack an egg into each hash brown cup and season with salt and pepper. Return to the barbecue and cook until the eggs are cooked to your liking, a further 15 minutes.