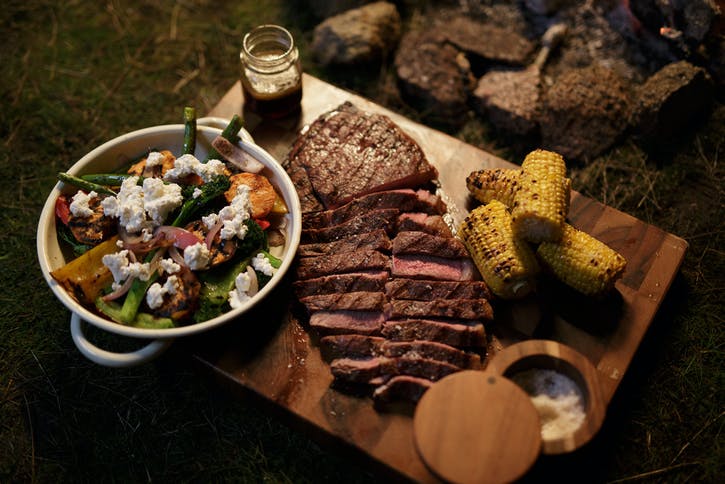 Back to All Recipes
Grilled Rump Share Steak
Not only does a large share steak look impressive to serve, but are also super simple to cook and can be more cost effective in comparison to individual steaks.
Ingredients
2cm thick rump share steak, approximately 1kg
1 tablespoon extra-virgin olive oil
2 teaspoons sea salt
1 teaspoon freshly ground black pepper
Instructions
Prepare the barbecue for direct cooking over high heat (250°C-290°C).

Lightly coat the steak with olive oil and season with salt and pepper all over.

Once the barbecue has preheated, brush the cooking grills clean with a wire brush. Place the steak onto the cooking grill, using the back of your tongs, gently press on the steak to ensure good contact with the hot grill. Grill the steak over direct high heat, with the lid closed, for 2 to 5 minutes per side (see tips for steak timing guide) or until done to your liking.

Once the steak has cooked, remove it from the barbecue and leave to rest for 5 minutes. Slice the steak across the grain and serve immediately.
Steak cooking timing guide:
Rare (49°C): 2 minutes per side
Medium Rare (54°C): 3 minutes per side
Medium (60°C): 4 minutes per side
Medium Well to Well done (66°C- 68°C): 5 minutes per side
Note: Always keep in mind that the internal temperature of the steak will continue to rise 3 to 6°C while it's resting.