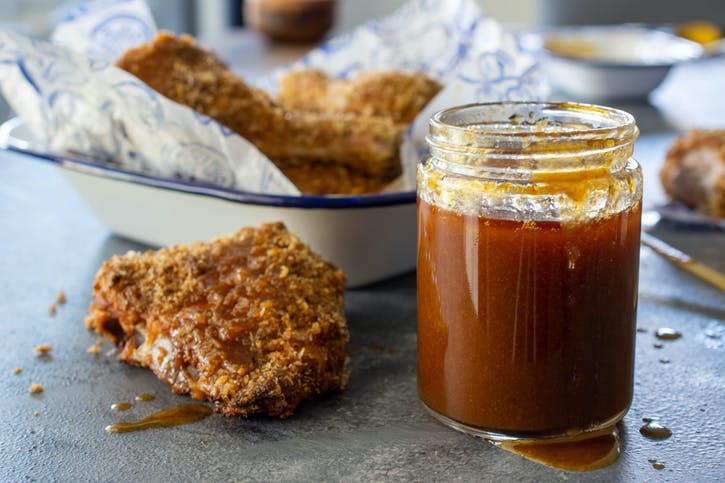 Back to All Recipes
HONEY BOURBON BBQ SAUCE
This tangy, honey-sweet and a dash of heat barbecue sauce is perfect with chicken or pork.
Ingredients
½ cup Wild Turkey American Honey Bourbon Whiskey

¼ cup water

1 teaspoon cornflour, mixed with 1 tablespoon of the water

50 grams butter

4 tablespoons apple cider vinegar

3 tablespoons barbecue sauce

2 tablespoons honey

1 tablespoon hot sauce- eg Tobasco (or adjust to personal taste)

1 teaspoon garlic powder

1 teaspoon onion powder

½ teaspoon salt
Instructions
Add the American Honey Bourbon Whiskey to a saucepan. Combine 1 tablespoon of the water with the cornflour to dissolve the cornflour. Add the cornflour mixture, remaining water, and the rest of the ingredients to the saucepan. Simmer on a stove top over medium heat for 15 minutes or until thickened.