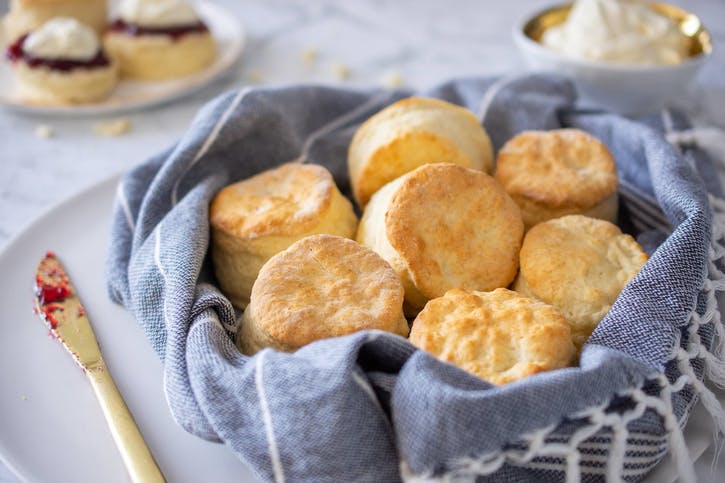 Back to All Recipes
LEMONADE SCONES
These super simple 5 ingredient scones are quick to whip up for any last minute occasion or even a sudden craving. They turn out fantastic on the barbecue, light, fluffy and delicious!
Ingredients
3 cups self-raising flour

Pinch salt

1 cup lemonade

1 cup cream

1 tablespoon milk

Jam
Instructions
Prepare your barbecue for indirect cooking over medium heat (190°C to 230°C)

In a large bowl sift together the flour and salt. Make a well in the centre and add the lemonade and cream. Use a flat-blade knife to mix together the ingredients until just combined.

Turn the mixture out onto a lightly floured surface and knead until just smooth. This will take only a couple minutes, so do not over knead or the scones will become tough. Using your hands, flatten the dough to a 2cm thickness.

Dip a 5cm-diameter scone cutter in flour. Using the round cutter, cut out the scones. Combine the leftover dough into a ball, flatten to a 2cm thickness, and cut out the remaining scones.

Place the scones onto a lined baking tray or large Weber Ware Frying Pan, 1 cm apart. Using a pastry brush, brush the scones with the milk.

Place the scones onto the barbecue and bake over indirect medium heat, with the lid closed, for 10 to 12 minutes or until risen and the tops are golden. Remove from the barbecue and allow to cool slightly. Serve with jam and thickened cream.