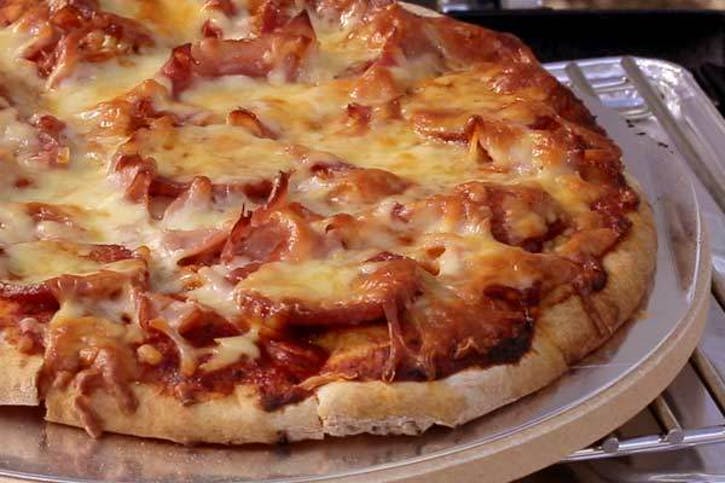 Back to All Recipes
MEAT LOVER'S PIZZA
Ingredients
3 tablespoons pizza sauce

1 x Thin pizza base

200 grams pizza cheese

125 grams shredded ham

125 grams sliced pepperoni

100 grams sliced mild salami
Instructions
Prepare the barbecue for indirect cooking over medium-high heat (220°C to 260°C) with a Weber Pizza Stone. If you are using a Weber Q barbecue, set up your barbecue with a convection tray, trivet and the pizza stone. Preheat the pizza stone for 20 minutes, or as directed by your pizza stone instructions.

Prepare your pizza on a Weber Easy-Serve Pizza Tray. Spread the pizza sauce evenly over the pizza base. Place a small amount of cheese on top. Cover with a mix of ham, pepperoni, and salami, and finish with the remaining cheese over the top.

Place the pizza tray (with pizza) onto the stone and roast over indirect medium-high heat for 15 minutes, or until the cheese has turned golden and the base is crispy.