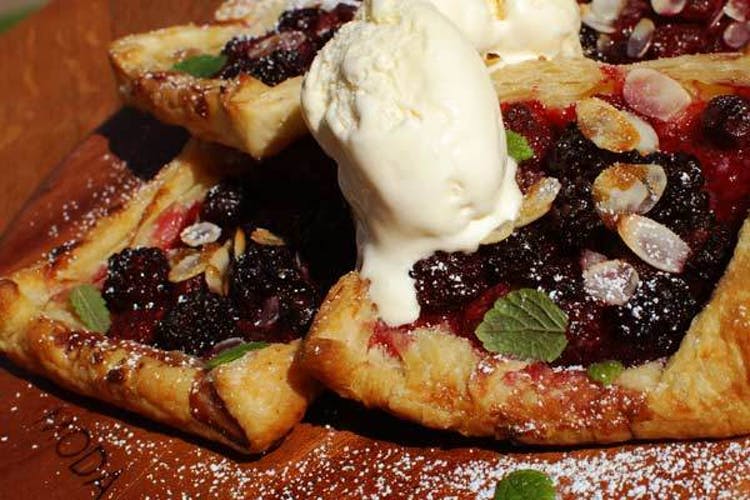 Back to All Recipes
MIXED BERRY TARTLETS
Ingredients
2 sheets of puff pastry, thawed

1 cup mixed frozen berries, thawed

20 grams butter, cubed

¼ cup brown sugar

½ teaspoon mixed spice

2 tablespoons flaked almond

Ice cream
Instructions
Preheat the barbecue for indirect cooking. While the barbecue is preheating, prepare the tartlets.

Cut each sheet of puff pastry into four equal squares. Place the puff pastry on a baking tray lined with baking paper. Make sure a gap is left between each tart for even cooking.

Fold over the edges of each piece of pastry to make a 1-centimeter border. In the centre of the pastry, place a heaping tablespoon of berries. On top of the berries dot small amounts of butter, and then sprinkle with brown sugar, mixed spice, and flaked almonds.

Once the barbecue is preheated, turn the outside burners to medium and the centre burner off. Place the baking tray in the centre of the barbecue and bake the tarts over indirect medium heat, with the lid closed, until the pastry is golden brown and the berries are bubbling, 25 to 30 minutes. Remove from the barbecue and serve with ice cream.