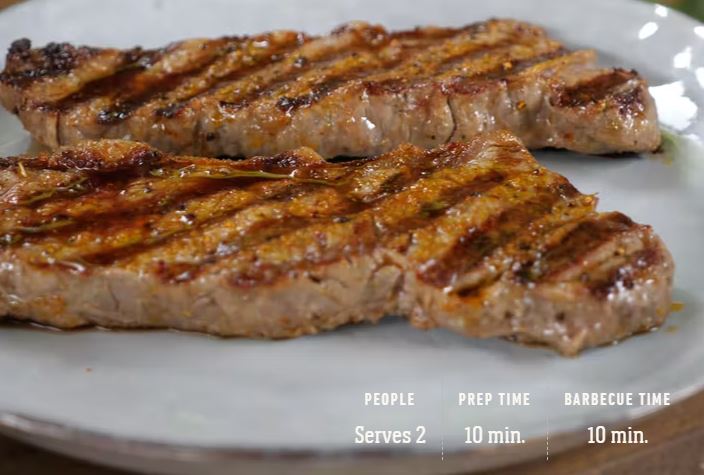 Back to All Recipes
PORTERHOUSE STEAKS WITH MUSTARD WHIP
Ingredients
2 x 200g porterhouse steak (or rump/ scotch fillet), 3cm thick
2 teaspoons extra virgin olive oil
1½ teaspoon Weber Steak Seasoning
For the Mustard Whip
150 grams crème fraiche
1 tablespoon Dijon mustard
1 tablespoon wholegrain mustard
Instructions
Prepare the BBQ for direct cooking over high heat (250-290 Degrees Celsius)
Lightly coat your steaks with olive oil and season with Weber's Steak Seasoning (approx. 3/4 of a teaspoons for a 200g steak)

Brush the cooking grills clean with a wire brush. Grill the steaks over direct high heat, with the lid closed, for 3 to 5 minutes per side or until cooked to your liking. Refer to tips for timing guide.

Remove the steaks from the barbecue and allow them to rest for about 5 minutes. While the steaks are resting, in a small bowl combine the mustard whip ingredients with a fork or small whisk.

Slice the steaks and serve with the mustard whip.