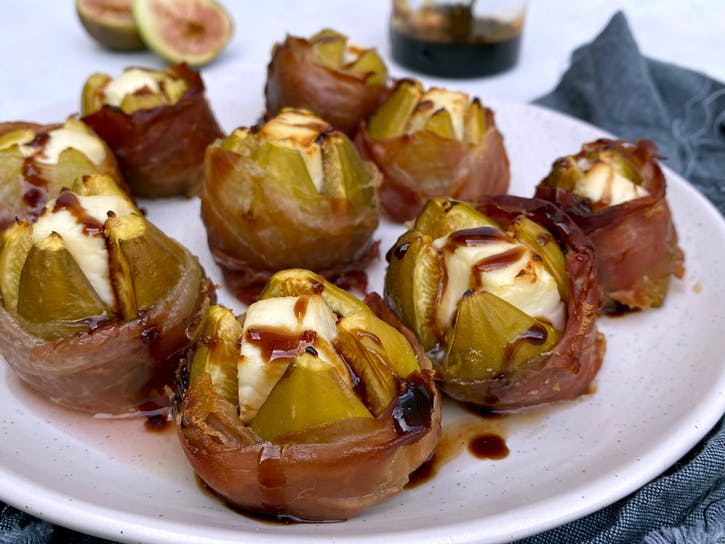 Back to All Recipes
ROASTED FIGS
Make the most out of Fig season with this simple recipe. It only uses 4 ingredients, each ingredient playing a big part in each incredible bite.
Ingredients
8 fresh figs

8 thin slices of prosciutto

40 grams goats cheese

2 tablespoons pomegranate molasses *see note
Instructions
Set up your barbecue for indirect Medium Heat (190°C to 230°C). If you are using a Weber Q® barbecue, set up your barbecue with a convection tray and a trivet.

Trim any stems off the figs. Standing the figs upright, cut an "X" in the fig, from the top, until you're halfway through the fig. Break the goats cheese into small chunks. Stuff a small chunk of goats cheese into each of the figs. Wrap the prosciutto around each of the figs and secure with a toothpick.

Roast the figs over indirect medium heat for 20 minutes, or until the prosciutto has started to go crispy.

Remove the figs from the barbecue, drizzle with the pomegranate molasses and serve immediately.
Tips:
Pomegranate Molasses can be found in specialty food shops or delicatessens. It is a wonderful ingredient that can add a sweet/sour note to your dressings and sauces.