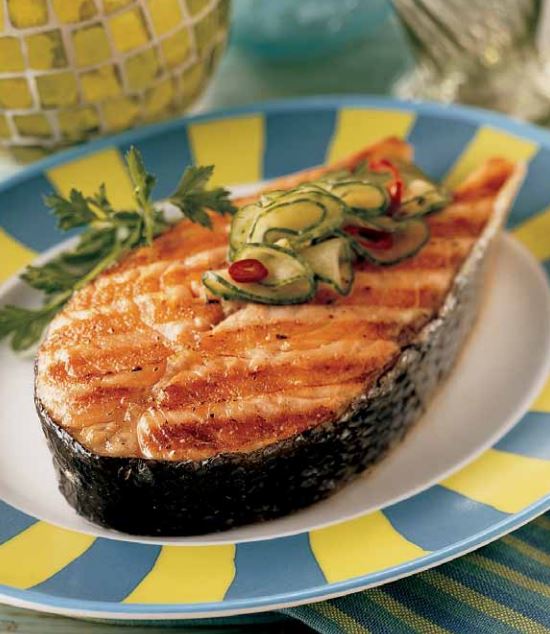 Back to All Recipes
Salmon with Thai Cucumber Relish
Ingredients
Salmon steaks, 150g to 200g each and 20mm thick
3 tablespoons Asian (toasted) sesame oil
Freshly ground black pepper
For the relish:
2 tablespoons fresh lime juice
1 tablespoon fish sauce
1 tablespoon soy sauce
1 tablespoon sugar
1 tablespoon finely chopped fresh mint
1 tablespoon finely chopped fresh coriander
1 teaspoon minced fresh chilli
½ teaspoon minced garlic
1 cup finely chopped or thinly sliced cucumber
Instructions
In a medium bowl, whisk together all the relish ingredients except the cucumber.
Add the cucumber, stir well and allow to stand at room temperature for at least 15 minutes.
Lightly brush or spray the salmon all over with oil.
Season with pepper to taste.
Barbeque the salmon for 4 to 5 minutes each side or until opaque throughout.
Serve with the relish spooned over the top.