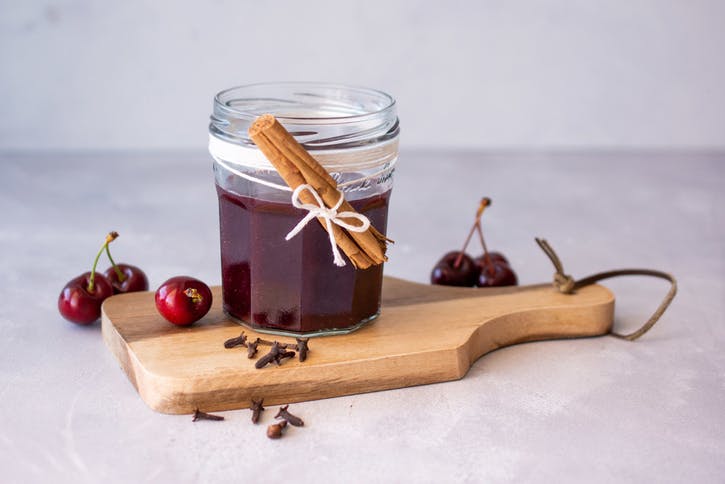 Back to All Recipes
SPICED CHERRY GLAZE
A festive glaze that is sweet and tastes like cherries with warming spices. Great with pork, ham and turkey. Baste your meats with this glaze or serve as a sauce.
Ingredients
680 grams jar of pitted morello cherries

370 grams cherry jam

½ cup port

2 teaspoons Chinese five spice

½ teaspoon ground ginger
Instructions
Combine all the glaze ingredients in a saucepan and place over high heat on the stove top or side burner; bring to a boil. Reduce the heat to a simmer and continue cooking until the liquid has reduced, about 15 minutes. Take off the heat and leave to cool slightly. Blitz the glaze in a food processor until smooth.

Refrigerate until required. It will keep in the fridge for up to 5 days.