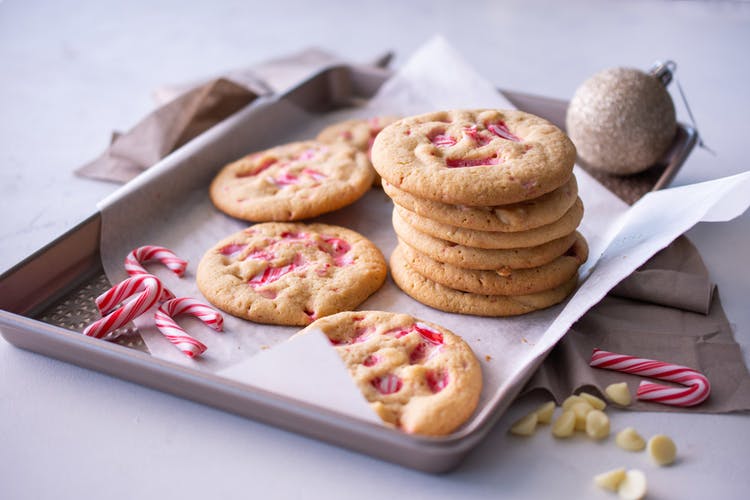 Back to All Recipes
WHITE CHOC AND CANDY CANE COOKIES
A simple Christmas cookie for any little and big kids. The candy canes melt and make a delightful crunchy and chewy addition to the cookies.
Ingredients
185 grams butter, softened

1 teaspoon vanilla essence

¼ cup caster sugar

⅓ cup firmly packed brown sugar

1 egg, lightly beaten

1 pinch of salt

1½ cup self raising flour, sifted

140 grams white chocolate chips

100 grams peppermint candy canes (approx. 8), crushed, divided
Instructions
Beat the butter, vanilla essence and sugars in a large bowl with an electric mixer until light and fluffy. Add the egg and pinch of salt, beat until well combined. With a spoon, mix in the flour, choc chips and ¾ of the candy canes (reserving some candy canes to decorate the top of the cookies).

Prepare the barbecue for indirect cooking over medium-low heat (170°C to 190°C). If using a Weber Q barbecue, set up your barbecue with a convection tray and trivet.

Spoon heaped teaspoons of mixture onto lined baking trays. Decorate the top of the cookies with the reserved crushed candy canes

Bake the cookies over indirect medium-low heat for approximately 12 minutes, or until lightly golden.

Transfer to a wire rack to cool. Store up to one week in an airtight container.